One minute you're chasing greatness, you are equal to the GOAT, or maybe even better! The next minute you're a has been! You were never in the debate of who's better, Lebron or MJ. My, oh my….Media is truly fickle.
Personally I was never a big fan of Lebron, especially when he ran off to Miami to join Wade and Bosh. I loved it when Dirk being the lone All Star beating three All Stars in 2011! But when he went back to Cleveland and took them to four straight finals and also delivered a chip, I softened my stance and acknowledged his greatness. Watching Lebron in last year's playoffs, when he had to do EVERYTHING, delivering time and time again to take that sorry team to the finals! And to maybe even have taken Game 1 against the Warriors! I was in awe, dude is in that conversation and maybe, just maybe he's surpassed MJ.
Then this season, he takes his talent to LA. Surely not 100% a basketball decision I thought, with the Lakers being in the Western conference and the roster they had, there was no way they could challenge for a chip. (Unless he had plans on making management trade those young trade assets for a proven All Star all along!) In addition, Laker's was Kobe team, not the greatest move from an image perspective, unless he thought he could make people forget about Bean. (Clunking those free throws didn't help.)
As it turned out, not only are they not contending for a chip, the Lakers might not even make the playoffs! I would say this was down to Lebron being out with an injury for about 20 games and the problem with team chemistry, it started with this:
Straight up, it came out afterwards that the Laker's young bucks weren't too thrilled that Lebron didn't have their back. The second was the Anthony Davis fiasco, when Kuzma and Ingram found out that they were on the chopping block because of Lebron, team chemistry went completely tits up.
Check it, Brandon Ingram had been chafing under Lebron's leadership all season.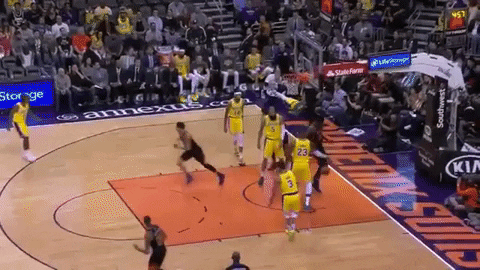 And now check this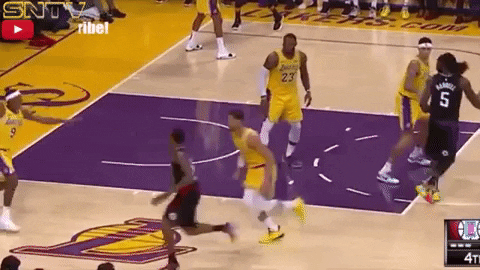 If you are the GOAT, you don't get pushed to play defense, not even when you don't play any. Kobe didn't play any defense in the last few years of his career, you see any Lakers push him! Can you even imagine any young Bulls/Washington players pushing MJ! OMG…..The disrespect!
MJ's reaction when he saw the clip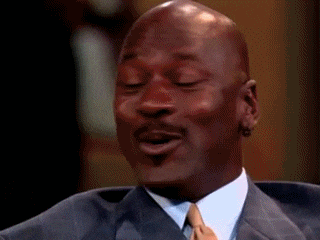 RIP Lebron's conversation to be greater than Mike…….
Even with all his stats……..
NBA
When I bring up Lebron has been to the finals every year since 2011, that's 8 Finals in a row!!! What's thrown back is, yeah but he's 3 for 8.
Lebron, you haven't surpassed MJ, but you're right there….even with getting pushed by your team mates.